| | | |
| --- | --- | --- |
| CAPACITY | ROOM SIZE | DANCE FLOOR |
| 100 – 230 | 22 x 15 m | 6 x 7 m |
With its high ceilings and unique surrounding 'Secret Garden', the Garden Room is the perfect venue for magical events such as weddings and musical concerts. You and your guests will enjoy a spacious main room and cosy smaller areas fitted out in our signature black, white and champagne interior design. The Secret Garden, available exclusively to clients who book the Garden Room, is an enclosed courtyard where your guests can sit in comfortable outdoor chairs or stroll through beautiful gardens that include a pergola and grassed area. The Secret Garden is particularly magical at night as our artful lighting display comes to life.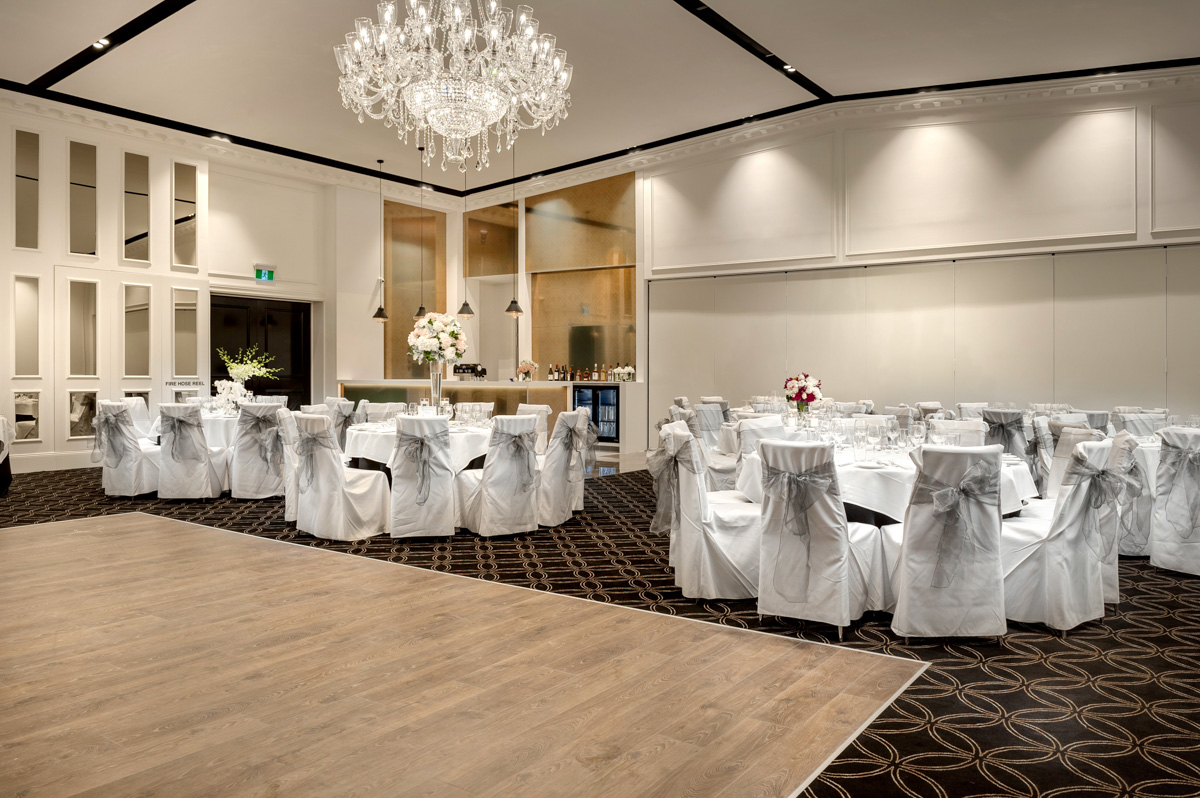 Room details
Room size: 22 metres by 15 metres
Ceiling height: 5 This room has excellent acoustics for musical events.
Capacity: 230 seated (10 per table), 400 seated (chairs only), 350 standing
Entertainment options: dance floor (40sqm); stage (30sqm)
Projector – ceiling mounted with retractable screen
Audiovisual and lighting: adjustable lighting rack and state-of-the-art concert sound system (additional cost)
'The Secret Garden' – an external, enclosed courtyard area for the exclusive use of Garden Room guests. It contains a gazebo, grassed area, paving, outdoor tables and chairs, a beautiful selection of flowering plants and a red weeping willow. At night, an array of lighting effects gives the Secret Garden a magical ambience. It would also be an ideal location for a civil ceremony
Preparation room with self-contained bathroom and floor-to-wall mirror
Lounge area with couches
Dedicated entrance foyer with marble floor
Service bar
Beautiful central room crystal chandelier (custom designed to the space)
Main room carpeted throughout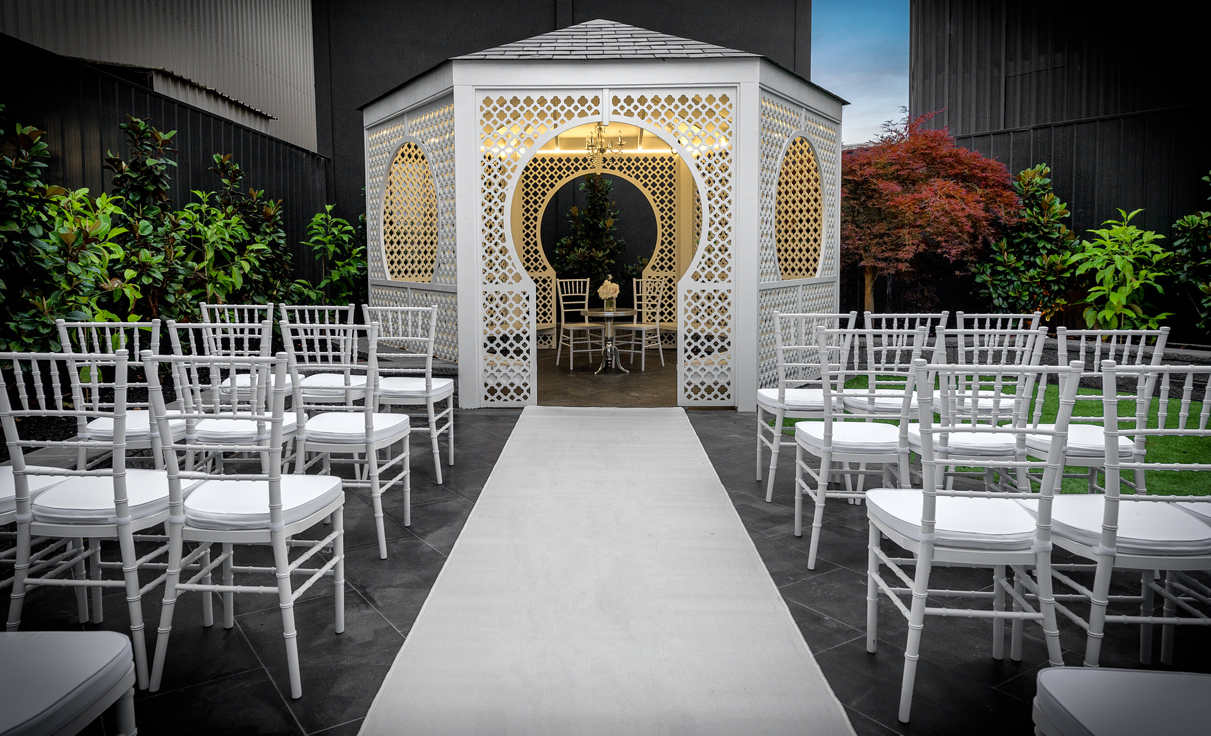 Book an inspection of this room
There is only so much we can put on the website, so book an appointment with one of our lovely event co-ordinators for a viewing of the venue.
Book Inspection